Insight Management has partnered with Practice Fusion; a free, web-based EMR with over 150,000 users worldwide.
Practice Fusion's Electronic Health Record was developed from the real workflows of office-based physicians. Our free, web-based EHR software is fully-featured enabling you to effectively manage your practice.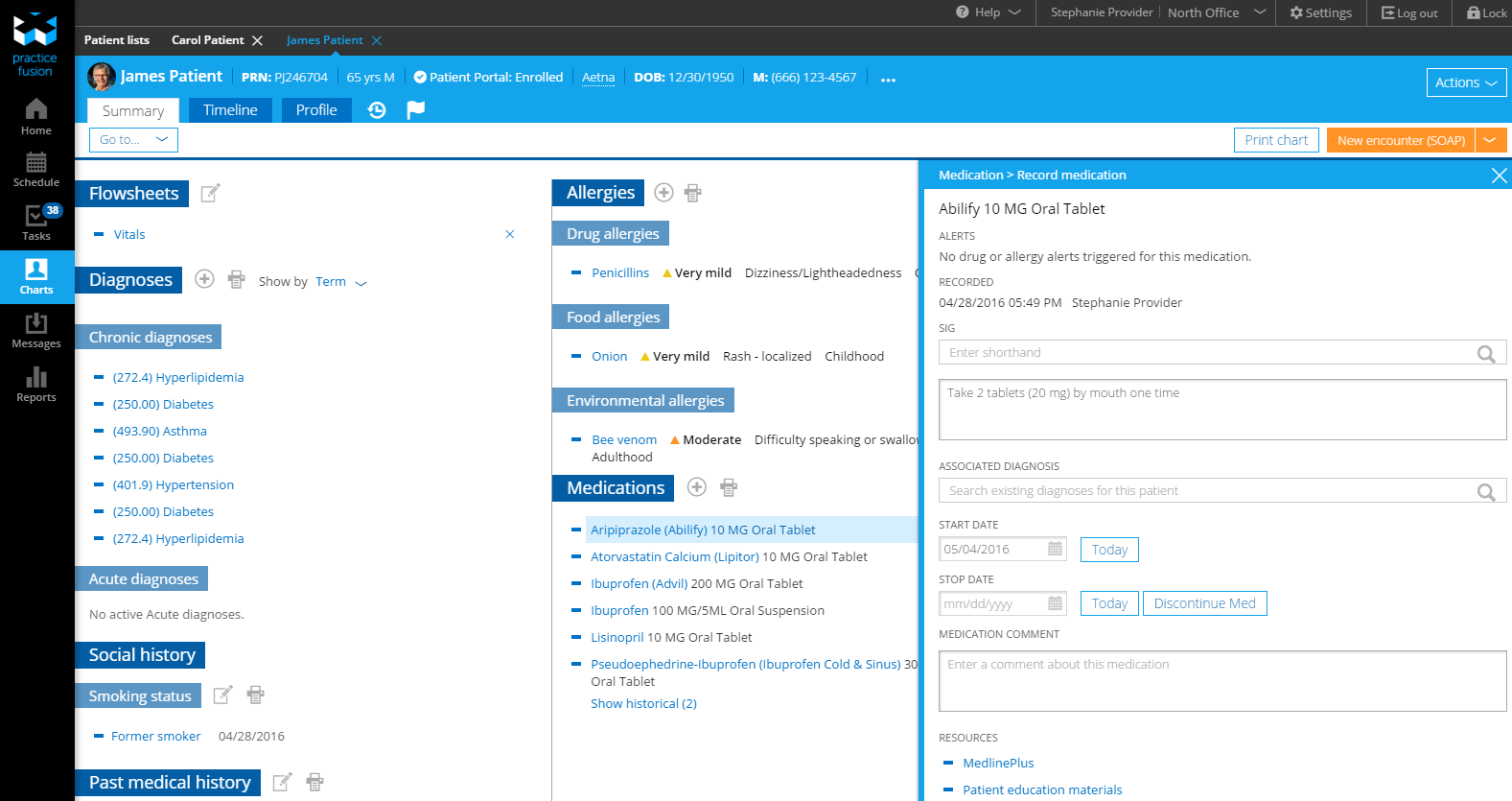 Practice Fusions' features:
Send instant patient referrals with just a click of the button. Your referrals can be retrieved online instantly by any provider.
We give you flexibility to bill the way you want. Continue with your current biller or use one of our partners.